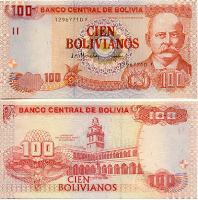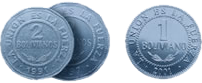 Economic growth

Bolivia's pattern of growth has been accelerating in recent years, and figures for 2008 put GDP growth at 6.1% - the highest rate for many years. In 2010 the economy grew 4.1%. The main driver of growth has been the strength of external demand for Bolivian exports, notably natural gas and minerals. However, future growth will depend on international prices and levels of new investment.
Inflation

Inflation was high in 2007 and 2008 with consumer prices increasing by 11.8% from December 2007 to December 2008. Several factors contributed to this inflation, including spikes in international food and oil prices. Figures for 2009 showed inflation to have declined significantly, with consumer prices recorded as increasing just 0.26%. 2010 saw higher inflation again, at 7.1%.
Exports

Like other Latin American commodity producing countries Bolivia has benefited from high world prices, particularly for gas and minerals. Figures for 2009 put total exports of Bolivian goods and services at US$5.43 billion, in 2010 exports totaled US$6.84 billion.
Imports

Imports have increased with the rise in exports, but at a slower rate. Total imports of goods and services in 2009 were US$5.16 billion, helping to produce a trade surplus of US$761 million.

Current account

Bolivia enjoyed a healthy current account surplus of around 12% of GDP from 2006 to 2008. This compares with a deficit of 5.3% of GDP in 2000. The improvement in the current account - a good proxy for the country's international solvency - reflects its better trade position as well as lower interest payments on the foreign debt.

Reserves

The improvement in Bolivia's external accounts has led to a rapid increase in the level of gross international reserves in the banking system. At the end of 2010, these figures stood at US$9.66 billion.

Foreign Direct Investment

Net foreign direct investment bottomed out in 2005 at US$-242 million and has since increased year on year to US$508 million in 2008. 2009 showed a decline to US$426 million, but investment picked up again in 2010, reaching US$651 million. This includes significant investment by trans-national oil and gas companies and investment in large-scale mining projects.
Foreign debt

In spite of debt relief, Bolivia remains saddled with onerous debt obligations. At the end of 2008, gross external debt stood at US$5.913 billion. However, Bolivia's increased GDP growth means that there has been a significant reduction proportional to the size of the Bolivian economy, from 95.4% of GDP in 2003 to 29.7% in 2010.
Economic performance 2006-2010
| | | | | | | |
| --- | --- | --- | --- | --- | --- | --- |
| | 2005 | 2006 | 2007 | 2008 | 2009 | 2010 |
| GDP US$ (millions) | 9,549 | 11,452 | 13,120 | 16,674 | 17,340 | 19,640 |
| Annual growth % | 4.4 | 4.8 | 4.6 | 6.1 | 3.4 | 4.1 |
| Growth per capita % | 2.5 | 2.9 | 2.7 | 4.3 | 1.6 | 2.4 |
| Exports US$ (millions) | 3,280 | 4,351 | 4,957 | 7,026 | 5,433 | 6,840 |
| Imports US$ (millions) | 2,865 | 3,459 | 4,143 | 5,781 | 5,159 | 6,159 |
| Current account | 622 | 1,318 | 1,591 | 2,015 | 801 | 804** |
| As % of GDP | 6.52 | 11.5 | 12.13 | 12.8 | 4.62 | 4.2** |
| Trade balance US$m | 608 | 1,243 | 1,215 | 1,807 | 761 | No data |
| International reserves US$m | 1,798 | 3,193 | 5,319 | 6,232 | 7,762 | 9,655 |
| Net Foreign Direct Investment US$m | -291 | 284 | 362 | 508 | 426 | 651 |
| % Change in consumer prices (Dec. to Dec.) | 4.9 | 4.9 | 11.7 | 11.8 | 0.3 | 7.1 |
| Gross External Debt US$ (millions) | 7,666 | 6,278 | 5,903 | 5,930 | 6,043 | 5,836 |
| As % of GDP | 80.3 | 54.8 | 41.1 | 35.5 | 34.85 | 29.7 |
*Source: IMF
**Estimate
Source: UN Economic Commission for Latin America and the Caribbean, Statistical Yearbook 2011
See also: Bolivia: The Economy During the Morales Administration